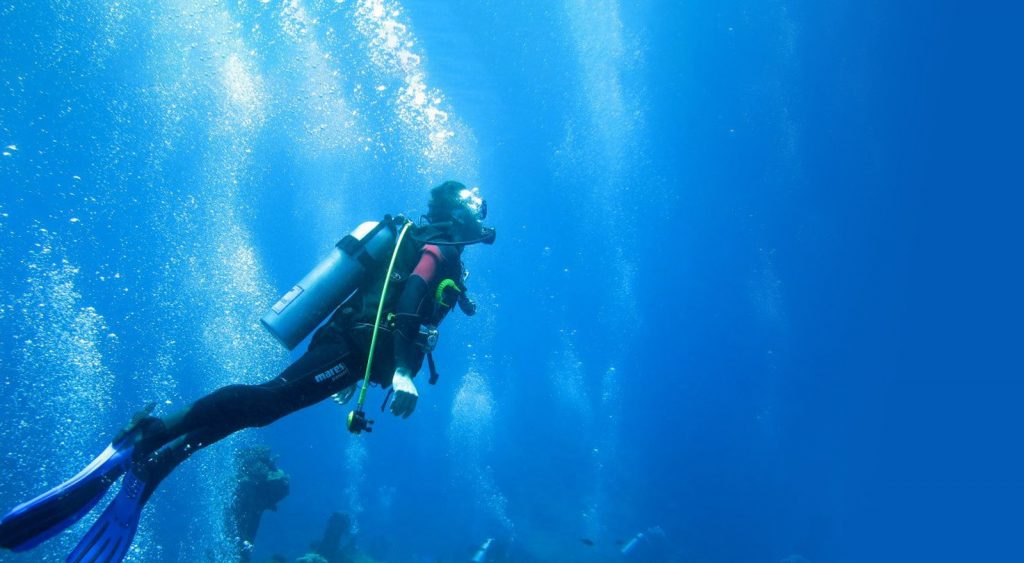 Age: 8 years +
Duration: 1 hour
Location: Whitstable Swimming Pool
Price includes:
All equipment hire
Pool entrance fees
Overview
Discover Scuba 
– try scuba diving
Have you always wanted to try scuba diving and never got round to it?
Come and discover for yourself what millions of people already know by unlocking the secrets of scuba. Conducted in the comfort of a swimming pool, you will learn the basics of the equipment, safety protocols, equalisation and of course, diving. 
You will get the chance to explore the pool underwater and  learn enough to make you want to know more.
Take a look at the Course Specifics tab to find out more about what will happen on the day of the course.
Course Specifics
What You Need
What's Next?