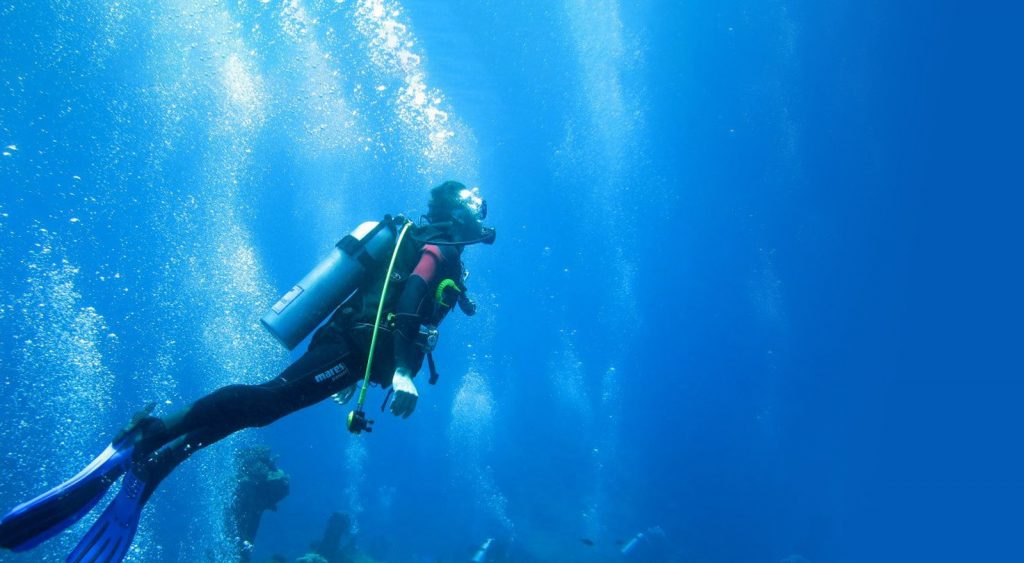 Age: 8 years +
Duration: 1 hour
Location: Whitstable Swimming Pool
Price includes:
All equipment hire
Pool entrance fees
Overview
Discover Scuba 
– try scuba diving
Have you always wanted to try scuba diving and never got round to it?
Come and discover for yourself what millions of people already know by unlocking the secrets of scuba. Conducted in the comfort of a swimming pool, you will learn the basics of the equipment, safety protocols, equalisation and of course, diving. 
You will get the chance to explore the pool underwater and  learn enough to make you want to know more.
Take a look at the Course Specifics tab to find out more about what will happen on the day of the course.
Course Specifics
The try dive is a 1 hour session held at Whitstable Swimming Pool that touches on the basics of scuba diving and gives you an insight into what it's like to breathe whilst underwater.
The session starts with a brief introduction to the equipment that you'll be using, communication and how to equalise your ears. Then, we get in the pool and take the session in-water.
Once in the water, we will go through step by step how to control your equipment, breathe and put the theory into practice. When your comfortable, you will have some time to swim around at your own pace and really enjoy the experience.
To take part in a Discover Scuba session all you need is:
to be in reasonable health
be over 8 years old
*Under 16's need to be accompanied by an adult
What You Need
This is designed to introduce you to SCUBA so there's not much you need to bring. Just make sure you come prepared with the following:
What's Next?
So, you enjoyed your first experience of scuba diving and you want to know what's next? Well, if you are serious about becoming a qualified diver and finding out what open water scuba diving has to offer, then take a look at the next course in the line: