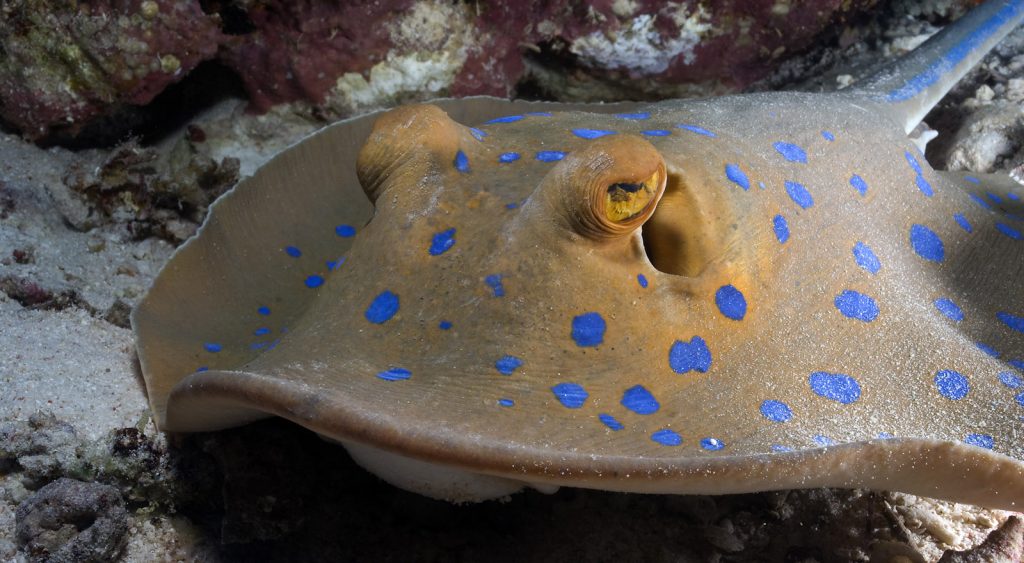 Age: From 10 years
Duration: Flexible – normally 4 days
Max-Depth: 18 meters (10 & 11 year olds is 12m)
Location: Whitstable Pool, local inland site
Price includes:
All equipment hire
Air fills
Pool/Dive site fees
Educational materials
Transport
Overview
Open Water* 
– Diver Certification starts here, and so does the adventure
The PADI Open Water Course is the worlds most recognised diver qualification. On completion, you will be qualified to dive to a maximum depth of 18m anywhere in the world, in conditions equal to or better than those in which you have qualified. 
Every PADI course uses the Buddy system; this means that you always dive with someone else regardless of the conditions, and WhitstableSCUBA fully support this. The PADI Open Water Course will teach you the fundamentals of scuba, including dive theory and practical techniques. It gives you the skills necessary that on completion, you can go out and enjoy countless dives or to further your education.
Discover the underwater world yourself by getting qualified as a PADI Open Water Diver.
Take a look at the Course Specifics tab to find out more about what will happen on the day of the course
*NO PREVIOUS DIVING EXPERIENCE NECESSARY

Course Specifics
Course Outline
We have teamed up with PADI to use their eLearning materials. This means that you can complete the majority of your theory at your own pace and in the comfort of your own home or on the move, whichever suits you. You can choose to use an iPad or a computer as it has been designed for maximum convenience.
ACADEMIC TRAINING
The first step is to press the Book Now button. This will open up a booking form which will require completing and submitting. You will need to agree to our terms and conditions and make the course payment.
You will then be sent an email with a unique code and a link to follow where you will find the PADI course materials. Here, you will set up an online eLearning account with PADI and choose to do it either on a computer or on an iPad. This code will also be needed if you choose to do the Referral option.
Your e-manual has 5 chapters with knowledge checks and a final assessment. You will need to study each chapter and complete all knowledge assessments before you come to us at our classroom. We will then go over the fundaments with you to ensure you understand it all and to answer any further questions you may have.
You are required to use a diving computer on the course – this is a watch style computer that you wear underwater that gives you vital info like depth and time. It is part of the PADI course, so it is not only necessary for your teaching, it is also very important for your safety. We will teach you how to use and interact with it, so you have a good understanding of why all divers use one.
There is an App that you can download that means you can personalise it to you – YOU WILL NEED TO PAY A £100 DEPOSIT WHEN YOU COME TO US ON THE FIRST DAY – this allows you to use one of our computers for the duration of your training – on completion, you can choose to return it and get your money back, or pay an extra amount and we will give you a brand new one off the shelf which you can then link to the App and carry on diving.
CONFINED WATER TRAINING
This will be conducted in the swimming pool, taking you through the basics like kit assembly, to the more advanced skills such as hovering and removing and replacing your kit underwater. There is a natural progression with the skills, each one builds on the last so you gain confidence at a natural pace and never feel out of your depth. You will also be required to swim 200m any stroke and tread water / float for 10 minutes. 
OPEN WATER DIVES 
When you have completed the confined water training, you are ready to go diving. There are 4 open water dives and for safety and consistency reasons, these are completed at an inland dive site. To show competence, you will need to repeat some of the skills from the confined water sessions and as your confidence grows so does your proficiency. Your safety and enjoyment are paramount and qualification will be gained at the end of dive 4. You are now ready to go diving and to book onto further courses to progress your education and enjoyment.
To take part in an Open Water Course all you need is:
to be in reasonable health (check medical form)
be over 10 years old*
*Under 16's need to be accompanied by an adult,
What You Need
To ensure you get the most out of your course and your time with us, please arrive ready to go. Make sure you bring with you and have completed:
We are happy for you to snack through the sessions when we are in the classroom
What's Next?
Now you are a qualified PADI Open Water Diver and can dive in the open sea without an instructor. However, there is always more to learn!
If you're considering continuing your Scuba training, why not think about one of the following: