Learn to dive
The wonders of the underwater world are just a few fin strokes away. Why not book a try dive and begin your adventures?
Try Dive
Discover what it's like to breathe whilst underwater in the safety of a swimming pool for just £25
Courses
We offer a wide range of PADI courses that cover all experience levels and disciplines.
Schools
Scuba diving is excellent for young people to learn and is the perfect activity for schools.
WhitstableScuba offers a friendly, professional service which focuses and safety and enjoyment. Individual members of the team have ben teaching diving for 10 years, and have ben involved with scuba for even longer. We have an abundance of experience of diving in different environments and are aware of individual needs and considerations.
Parties
Give your child the birthday party of a lifetime with an activity packed and educational scuba party.
Servicing
We offer fully qualified servicing of diving equipment at our Whitstable workshop.
Gear
Purchase a range of state of the art diving equipment from our online shop or in person at our classroom.

Whitstable
scuba

offer a friendly, professional service which focuses on safety and enjoyment.

We are a fully accredited PADI Dive Center based in Whitstable that are dedicated to training new and ambitious divers. As a recognised Dive Center, and being an Approved PADI young diver trainer, we can work with divers of all ages from a simple try dive, right up to Dive Master and beyond.

Individual members of the team have been teaching diving for almost 15 years, and have been involved with scuba for even longer. Every member of the team has a vast experience of diving in different environments and in different conditions. We are fully aware of the different individual needs and considerations when teaching people how to dive, and will do everything we can to provide you with a fantastic scuba experience.
Meet us!
We've been diving together for many years and would love you to join us! Here's who we are...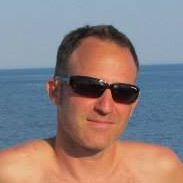 Christian Clark
Master Scuba Diver Trainer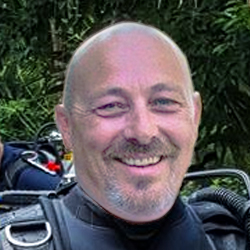 Dave Challiss
Assistant Instructor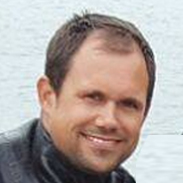 Rob Richardson
Master Scuba Diver Trainer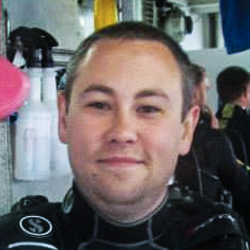 Kevin Webster
Dive Master
Over the years, we've worked with a lot of people. Here's what some have to say...
Vicki
"Would just like to say Whitstable scuba Ltd was fantastic at teaching me the different techniques in this course just thankful I used them, I will be doing a few more courses now as they are fantastic teachers and I feel confident to further my scuba diving training with them. They are Excellent thank you"
Graeme
"I have just successfully completed the PADI Open Water diver training with Whitstable Scuba in Kent. I undertook the course because I am planning a round the world trip later this year, and hope to include dives in Florida, the Barrier Reef in Australia, and in Vietnam and Thailand."
Liz
"My family and myself just wanted to sing the praise of Chris and his team teaching the Padi open water course to us here in Whitstable, Kent. Whitstable Scuba couldn't have delivered a more professional and safe course while making it fun and personal to our needs."
Our scuba courses
Become a PADI certified scuba diver
Get in Touch
Make a booking or find out more by giving us a call or email.
Find the classroom
Unit 24, Lamberhurst Farm Ind Est
Give us a ring
01227 750021
Mon - Fri, 8:00-22:00
info@whitstablescuba.co.uk